Wellness and Mental coaching.
Even if you regularly live and/or work in the Canary Islands, it may happen that life asks you a little more than you had planned. Before you know it, you are stuck in your activities, business and/or private. Then you want a solution. Especially if you're 'struggling' for a long time to manage things. You continue despite mental and physical exhaustion. You feel the need for REST and more ENERGY.
Stress
Stress in itself is very healthy. It ensures you can perform optimally, but also survive in emergencies. Only stress is an attack on body and mind, so it's important to rest on a regular basis. Find the energy and the rest again to continue.
Wellness is a way to bring yourself to more peace and generate energy. Various forms of massage, meditation and movement can offer this. Come to yourself and turn tension into energy.
But then you are relaxed and in flow. Back in the hectic world, where everything went wrong often means back to the start. Partly because this rat-race is stored in your memory to maintain your body's survival and stress.
Not consciously, this is especially unconsciously happening. You're super-Zen all at once, back in the middle of the busiest 'highway'. All 'bullets' start flying again. You see only obstacles along the way.
How nice would it be if you can hold and apply the relaxation for longer in your daily activities? This can be done by giving you space to think about your personality, who you have become through all these events and experiences. With your own reactions and the consequences of that again. How do you deal with situations, surroundings, and people?

Collaboration
A far-reaching collaboration between Futura Esperanza, Mbestcare and Hotel Taoro Garden makes it possible. Combining each other's specialism, knowledge and experience enables us to offer you a personal program.

Method Futura Esperanza
A combination of existing methodologies, new insights, personal knowledge, and experience. On this basis, we offer everyone a customized program, because no one is the same. The starting point is a high degree of self-efficacy under expert guidance. More information can be found on the website. Futura Esperanza.
Mbestcare combines nature and science to Wellness
At Mbestcare you will be in the hands of a unique combination of specialists in health and wellness. By using physical, mental, and spiritual techniques. Your personal program is based on scientific research and ancient knowledge and experience. In this way they offer peace in body and mind. That makes every treatment personal and unique. More information can be found on the website. . Mbestcare.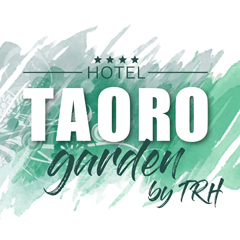 Hotel Taoro Garden Tenerife
This pleasant 4-star hotel is located next to Taoro Park, a beautiful park with about 100,000 square meters of gardens, fountains, and breathtaking panoramic views of the city of Puerto de la Cruz. Surrounded by beautiful subtropical gardens, the hotel offers stunning views over the Teide. The swimming pool, with its heated outdoor pool, is the perfect place to make the most of the Healing Environment of this sun-drenched, welcoming island. But also, time and space to think, talk and put things in a row. See the website Taoro Garden.